Morbi a tellus non leo laoreet efficitur nec at diam. Proin viverra eu arcu sed aliquet. Quisque quis blandit tellus. Nulla eget enim et dolor elementum tempus sed a ex. Vivamus efficitur sed mi a gravida. Duis suscipit faucibus est quis elementum. Etiam vel commodo sem. In justo erat, placerat vel eros vel, luctus iaculis turpis. Nulla facilisi. Duis pretium arcu fermentum, mattis nibh quis, mattis urna. Sed tincidunt accumsan magna sit amet imperdiet. In placerat tortor augue, vel ornare eros posuere eget. Integer convallis mi leo, vel vestibulum quam molestie at. Integer ultricies semper magna, sit amet congue sapien dapibus sit amet. Mauris laoreet, urna non dictum cursus, justo quam ornare nisl, maximus tristique ligula dui sit amet neque.
Aenean tempus varius turpis, nec varius elit sodales a. Aliquam molestie ac metus convallis semper. In nunc libero, semper non ex vel, sollicitudin molestie lorem. Pellentesque pellentesque nisi elit, vitae tristique sapien pulvinar sed. Sed blandit ipsum neque, vel dictum est varius sed. Ut consequat, tellus sed iaculis accumsan, sapien ante dapibus est, a efficitur dolor ligula ut nisl. Nullam et semper neque. Donec odio ex, egestas a neque eu, elementum facilisis magna. Aliquam ac eleifend eros. Integer imperdiet aliquet tellus, at iaculis metus maximus id. Proin id orci vel massa laoreet blandit et vel massa. Cras sagittis nec tellus sed consectetur. Ut at lorem velit. Praesent non lacus nec nunc fringilla consequat et posuere nisl.
Villa Overview
Wi-fi / Internet available
Private pool
Spa / jacuzzi / hot tub
Pool is south facing
Games room
Stroller / pram
Crib / cot
High chair
Conservation view
Lake view
Home theatre
Big TV
Surround sound
Games console
Washer / dryer
Description
Our villas are situated on the prestigious Crescent Lakes development in Kissimmee, just minutes away from Disney and all the other Orlando area attractions. This is located just south of Highway 192, in a rural setting and is ideal for all the Disney theme parks, Orlando attractions, local restaurants, shopping malls and golf courses.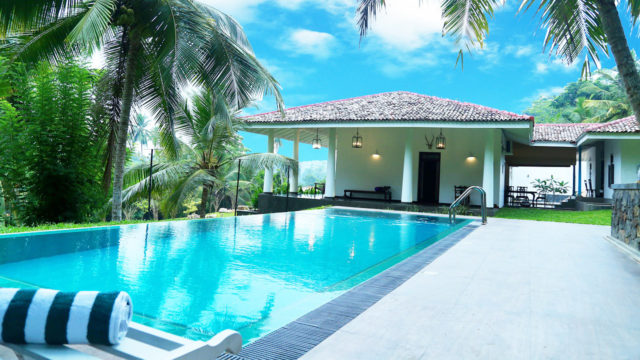 Disney is an easy 15-minute drive away and all the shops and restaurants of Highway 192 just 10 minutes away.
Crescent Lakes is adjacent to a nature reserve and is surrounded by a conservation area. There is abundant wildlife in the vicinity, plus horse riding stables and a children"s farm. As the name suggests, Crescent Lakes is inundated with small lakes, which are all well stocked with fish and sometimes baby alligators.
Crescent Lakes is split out into separate neighborhoods, each with their own character and style. Our 3 bedroom villa is on the Allamanda Grace neighborhood and our 7 bedrooms on Willow Bend. The neighborhoods are split between families who live there and vacation rental homes.
The villas are spacious and luxurious, a real home away from home with a good deal more sunshine and of course your own private swimming pool.
The house affords guests a huge pool deck, incorporating a truly massive 30 by 17 pool and a fabulous oversized spa. The sun drenched decking has been vastly extended in order to easily accommodate larger parties of family and friends. Naturally, as you would expect from a premier home such as ours, there is an abundance of quality outdoor furniture, tables, chairs, and loungers to enable you to relax, soak up the sun and watch the local wildlife on the other side of the lake.
In fact, what better way to spend your vacation time, relaxing on our deck, indulging in a little al fresco dining or enjoying the delights of our crystal clear pool, long into those balmy Florida evenings. Then, throughout the day, enjoy the thrill of spotting the fabulous abundance of local wildlife which makes its home in the acres of woodland and conservation just beyond the lake bordering our stunning vacation home.
Our fantastic and extremely popular games room contains a wonderful full-size pool table, super table tennis/ping-pong, and foosball. Guests have secretly revealed that younger members of their party will disappear for hours on end into the games room, leaving the adults in peace and tranquillity to enjoy the other wonderful facilities that our home has to offer. That said, there are also many "grown ups" disguised as "big kids" who also get a kick out of a little friendly family rivalry!
Our fully equipped kitchen is stocked with every cooking utensil and labour saving device that you are likely to need, and includes a large self-cleaning oven, microwave, huge fridge/freezer with ice-maker, dishwasher, coffee maker, toaster, silverware (cutlery) & flatware (crockery) etc.
Just off from the kitchen is the Utility Room which contains a large washing machine and separate tumble dryer. An ironing board and iron are also provided to ensure that everyone in your group always looks their very best!
Is this your business?
Claim listing is the best way to manage and protect your business
Claim it now!